Motions
Motion to accept the "Interpreting in Video Remote Environment" position paper (2020)
---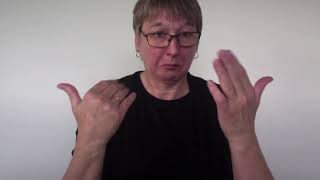 ​I move that we accept the attached "Interpreting in the Video Remote Environment" as CASLI's official position paper. Mover: Tracy Hetman Seconder: Aren Burrell Background: The document was under development from 2018-2020. It was written using material from research, and interpreters' practical experience. It has been reviewed through a series of reading circles, including an open invitation to members and community stakeholders to provide input. Download the Position Paper
---
Motion to accept the "Interpreting in Video Relay Service Environment" position paper (2020)
---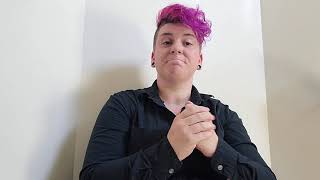 ​I move that we accept the attached "Interpreting in the Video Relay Services Environment" as CASLI's official position paper. Mover: Tracy Hetman Seconder: Aren Burrell Background: The document was under development from 2016-2019. It was written using material from research, and interpreters' practical experience. It has been reviewed through a series of reading circles, including an open invitation to members and community stakeholders to provide input. Download the Position Paper
---
Motion to order class voting sequence
---
I move that class voting on the motion to repeal and replace the CASLI bylaws be conducted sequentially with results being announced between each class vote in the order of: ​ Class A - Active Members, Class B - Student Members, Class C - Affiliate Chapter Membership. Mover: Denise Sedran Seconder: Tarren McKay Rationale: ASL: https://video.wixstatic.com/video/13249d_068d39576fc24938b87017bd2181b39c/720p/mp4/file.mp4 ​ Class voting requires two thirds of the votes in each class in order for the motion to carry. If voting in one class were to fail, the entire motion fails. Given that Class A represents the majority of the membership (working interpreters in our field), it seems reasonable for this class to be the first to cast their votes. As Student members, Class B, are not yet working interpreters it would be beneficial for them to see the results of the Class A vote. Finally, Class C - Affiliate Chapter Membership representatives should be the last to vote as these votes are cast by active members who will have already cast their individual vote.
---
REVISED: Motion to repeal and replace CASLI Bylaws
---
I move that:

1) the current Bylaws of the Canadian Association of Sign Language Interpreters (the "Corporation") be repealed and replaced by the attached Proposed New Bylaws (the "New Bylaws") effective March 31, 2021;

2) the CASLI Board instruct G.J. Fahey Law Corporation to make such editorial changes as may be necessary to correct any minor porblems with the attached New Bylaws beore November 6, 2020 and file the New Bylaws in accordance with the Canada Not-for-profit Corporations Act. Rationale
: ASL: https://youtu.be/NI8G5O5QDqQ
In recent years CASLI has struggled to be the strong national association needed by both the Deaf and interpreting communities. The intended outcome of this motion is the revitalization of CASLI. Changing the bylaws and structure of CASLI will allow the Association to better support affiliate chapters while working alongside its national partners to advance the field and promote accessibility. ​ ​Mover: Tyler Churchman
Seconder: Julia Menzies Download Proposed Bylaws
---
Motion to amend CASLI lapsed membership penalty
---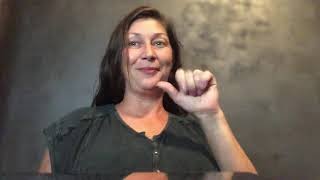 I move to rescind point three of Motion WP14G-06, which reads "[...] one (1) lapsed year (CASLI only)." 2. Pay all fees (as mandated by Motion WP14G-06) current membership year dues for both CASLI and Affiliate Chapter(s) chosen late fee (equal to 25% of CASLI membership fee) one (1) lapsed year (CASLI only) ​ Mover: Lesley McMillan Seconer: Jean-Luc Pharand Rationale: As a member association, CASLI's goal is to support membership and standards of interpreting across Canada. To do so, we should encourage interpreters to join our association. By removing this lapsed year penalty, the cost to rejoin CASLI will be more affordable for past members in a time with work is limited due to COVID-19 and priorities need to be re-evaluated.
---
Revised: Motion to amend Class A - Active Membership conditions to exempt members who live outside of Canada from additional fees associated with the In-Lieu-of-Affiliate Chapter Policy.
---
I move that: ​ CASLI bylaw, section 2.1 i) Class A - Active Members, paragraph 3 be amended to read as follows:
"Dual membership in both the Corporation and an Affiliate Chapter of the Corporation is mandatory for members living in provinces or territories with Affiliate Chapter. Eligible Active members who live in a province or territory in Canada where there is no Affiliate Chapter may become Active members under the terms of the the In-Lieu-of-Affiliate-Chapter Membership Policy. Eligible Active members who live outside of Canada may become Active members exempt from the In-Lieu-of-Affiliate-Chapter Membership Policy and from any additional associated fees. The term of membership of an Active member shall be annual, subject to renewal in accordance with the policies of the Corporation.", and; the In-Lieu-of-Affiliate-Chapter Membership Policy be updated to reflect this amendment to the bylaws, exempting members living outside of Canada from paying additional associated dues. Rationale: This additional fee represents an economic burden for them with no potential for benefit and is in fact a disincentive to continued membership in the organization. The goal of the original motion was to collect funds that could be used to support members in the establishment of a chapter where none existed in their geographic region. It reads "The funds collected from members who qualify for In-Lieu-of-Affiliate Chapter Policy will be earmarked to assist startup costs related to the formation of bylaws and incorporation of a new Affiliate Chapter. The final approval of the request for financial assistance from a fledgling Affiliate Chapter would be at the discretion of the CASLI Board of Directors." However, as the number of interpreters living outside of Canada with CASLI membership has for decades been small and continues to be so, and as they are isolated geographically from each other, there is little likelihood of them establishing a workable chapter that could benefit from this economic support. ​ Mover: Campbell McDermid Seconder: Deb Russell
---
Revised Motion to require national certification testing within 10 years of ITP graduation
---
​I move that, upon reinstatement of the CES Phase Three: Test of Interpretation (TOI), Active ASL-English members be required to register and take the TOI after 10 years of graduating from an interpreting education program, effective retroactively from the year 2010 onward. ​ Mover: Ava Hawkins, COI Seconder: Carla Dupras, COI Rationale: 1) In accordance with our Code of Ethics and Guidelines for Professional Conduct, and the underlying value of professional competence, a member commits to providing quality professional service throughout one's practice. 2.0 Professional Competence Interpreters provide the highest possible quality of service through all aspects of their professional practice. Further to this, tenet 2.4, Ongoing Professional Development, explicitly states the following: 2.4.1 Members will incorporate current theoretical and applied knowledge, enhance that knowledge through continuing education throughout their professional careers, and will strive for AVLIC certification. 2.4.2 Members will aim to be self-directed learners, pursuing educational opportunities which are relevant to their professional practice. This could include but is not limited to peer review, collegial consultation, mentoring, and regular feedback regarding specific areas of skill development. ​ The Canadian Evaluation System recommends that ALL members work towards certification. 2) Currently, with a membership of over 800 professional interpreters, not including members on leave, students, or subscribing members, there are only 67 members who hold the Certificate of Interpretation (COI). Some of these members have retired, or are close to retiring. Approximately fifty percent of certified members are nearing or are over the age of 60. Within five years, the number of certified interpreters providing services could see a significant reduction to less than three percent of CASLI's membership. 3) Like many professional associations where certification is required to practice, separate from graduating from a recognized educational institution, CASLI should, at the very least, establish a mandatory time frame for members to take the Test of Interpretation (TOI). It is understood that members typically complete the WTK upon graduating from an interpreting education program and that most service agencies that hire interpreters require successful completion of the WTK in order to be placed on their roster. However, this is only the first piece of the CES and passing the WTK does not constitute certification. CASLI should hold members to a higher standard by implementing a mandatory time frame to complete the TOI.
---
Motion to suspend awards
---
I move that the CASLI biennial awards be suspended until such time that the membership can gather in person to appropriately celebrate and honour the recipients. Mover: Denise Sedran Seconder: Tarren McKay
Rationale: ASL: https://video.wixstatic.com/video/13249d_701e7d60acd34a0caa51e380cb0db0a6/720p/mp4/file.mp4 CASLI has a long history of honouring people who make significant contributions to the profession and the association. Part of that history is the actual process of announcing the award recipients where members wait in anticipation and excitement and try to guess who the recipient is. More importantly is the experience of the recipients when they realize they have won and can share this momentous occasion with their friends and colleagues. This experience can not be replicated in an online environment and we believe that to host an online awards event in the fall would devalue the significance of these awards. Therefore we move the awards be suspended until they can be held in person.
---
Motion to establish a Bylaws and Policies and Procedures Review and Recommendation Ad-Hoc Committee.
---
I motion to establish a Bylaws and Policies and Procedures Review and Recommendation Ad-Hoc Committee for the Canadian Association of Sign Language Interpreters (CASLI).
Moved by Sheila Keats (Alicia Ponciano)
Rationale:
The current CASLI Bylaws and Policies and Procedures are overdue for a restructure. This is emphasized by years that the CASLI Board of Directors has struggled to unite the national community. The intention of this motion is not to undermine the work of the developers of the motion to repeal and replace the bylaws. It is intended as a compromise between the varying perspectives on CASLI, the role of the Board, and affiliate chapters.
See download "Motion to establish a Bylaws and Policies and Procedures Review and Recommendation Ad-Hoc Committee" for a draft of the Terms of Reference for the committee structure.
---
Motion to eliminate the use of the wording "a CASLI - recognized Interpreter Education program" in all current and future published materials by CASLI including the CASLI website.
---
MOTION:
I move that CASLI eliminate the use of the wording "a CASLI - recognized Interpreter Education program" in all current and future published materials by CASLI including the CASLI website.
Moved by: Carla Dupras
Seconded by: Alicia Ponciano
Rationale:
Current wording leads to the assumption that CASLI is endorsing the quality of Interpreter Education Programs.
CASLI is not sanctioned as an accrediting body. The role of accreditation falls under the Commission of Collegiate Interpreter Education (CCIE).
As outlined in the mission statement, CASLI supports and collaborates with Interpreter Education programs, which can still be maintained. It is not CASLI's mandate to evaluate interpreter education programs.
---
Motion for the 4-year time frame for the Alternate Pathway for Deaf Interpreters to become Class A, Active Members, not require interpreting experience hours to be recorded during 2020 and 2021.
---
Motion: I move that the 4 year time frame for the Alternate Pathway for Deaf Interpreters to become Class A, Active Members, not require interpreting experience hours to be recorded during 2020 and 2021.
Rationale: The current pandemic has had an impact on the ability of many Deaf Interpreters to find work. This impacts their ability to meet the hourly requirement within the set timeframe. Many opportunities to gain experience and increase skills were lost especially during events such as our own CASLI national conference, Canada Deaf Games and countless other gatherings. Interpreting experience may happen and be documented during those two years, but that the four year duration to acquire experience not automatically include those two years. Therefore the four year documentation period would look at the years before or after 2020 and 2021 to calculate experience during four years.
---
Motion to recognize the Certified Deaf Interpreter (CDI) credential from Registry of Interpreters for the Deaf and acknowledge the CDI credential for Deaf Interpreters as being on par with the CASLI COI for Hearing Interpreters
---
Motion: I move that CASLI recognize the Certified Deaf Interpreter (CDI) credential from Registry of Interpreters for the Deaf and acknowledge the CDI credential for Deaf Interpreters as being on par with the CASLI COI for Hearing Interpreters
Moved: Jessica Siegers
Seconded: Theresa Barker-Simms
Rationale: CASLI does not have an accessible CES process for Deaf interpreters in Canada. Until such time as CASLI has an established process, CASLI needs to recognize the out-of-country DI training and accreditation for Deaf Interpreter applicants. RID CDI is a proven process that allows Deaf Interpreters to more fully grasp the depth and scope of the work.
Allowing Deaf Interpreter to qualify for accreditation with the RID CDI testing will save CASLI money in the interim, not having to re-create an educational and testing process until there is a critical mass to support the financial undertaking.
RID CDI is a proven process that allows Deaf Interpreters to more fully grasp the depth and scope of the work.
By following this new process CDIs will be known as Certified Dis in Canada; Deaf Interpreters who do not have the RID CDI credential will be known as Deaf Interpreters. Having the RID CDI credential recognized will provide incentive for Deaf Interpreters in Canada to continue to increase professional learning and will raise the standard for Deaf Interpreters in Canada.
---
---
Reports
CASLI Board Message to Members
---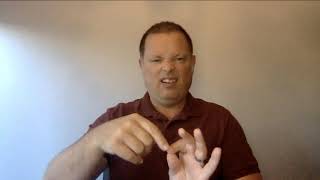 Since the start of this term at the 2019 AGM, metaphors of unchartered waters have been used to describe the year: through the resetting of sails at the special elections held later that summer, to the gusts and gales of a global pandemic, and more recently to the surfacing of undercurrents of social justice issues, Black Lives Matters, and representation within our field for us to address head on. As figurative as this language might be, the literal implications have been real as they have translated into the work we have done and that we still have to do, all in line with our vision statement and mission statement: to uphold the highest standards of professional integrity, competence and ethics of our members. A great deal of member engagement has come forth this year in all forms – conversations and questions, support and opposition – all of which are valued and welcomed. We have seen, heard, and read many perspectives, opinions, and points of view on how we operate as a board and as a national association. This discourse has filled our sails to move us forward, to challenge our courses of action, and to make us consider and reconsider the trajectories before us. Our journey has included welcoming aboard our new Executive Director, David Kerr. He has taken the helm of our association's business with key priorities set to keep our course true. Together like compass and sextant, David has been working diligently with our Administrative Assistant, Sally Scheel, keeping our organization sailing smoothly along the waters. The board, for its part, has seen a number of members come and go, taking leave where necessary and when they saw fit. We are grateful to those who dedicated time to serve on the board this term: Christopher Desloges, Carolyn Carter, Chrissy Montgomery, Alana McKenna, Brenda Jenkins, and Sheila Keats. The outbreak of the coronavirus only month ago, but feeling like ages, changed the way we work in ways we could have never imagined. Our focus shifted to personal protection, caring for those around us, and ensuring public safety. As interpreters, this meant a change in how we work, how much we work, and whether we have been able to work at all. As colleagues, we have rallied together to support each other. As a board, we have tried to do our part to support members and the association with initiatives around resource collection, membership renewal, and information sharing. Every step taken has been one with no map to follow, hoping it would strengthen the rigging as we navigate the storm. The COVID-19 storm has cast many shadows on us, including the heavy decision to cancel the CASLI 2020 Conference. We are grateful to the committee chairs and the many volunteers who dedicated years of work, time, and energy into what would undoubtedly have been a phenomenal conference. Still, through these clouds have shone a few silver linings. In light of the heightened media attention on interpreters, the Media Relations Committee was struck to look into best practices for interpreters working with media outlets. As well, the working group tasked with developing our Social Media position paper completed its draft, now ready for continued review and reading circles. And, the transition to working online that social distancing has required of us has translated into colleagues connecting and collaborating across cities, provinces, and the country entire. Now we look to the horizon, to a new crew of volunteers who will harness the winds in our sails so we might continue on this course leading towards a better, just, and accessible future. The 2019-2020 Board of Directors Wayne Nicholson Rebecca Stuckless Anne Websdale Dave Bell-Patterson Carmelle Cachero

---
President's Message to Members
---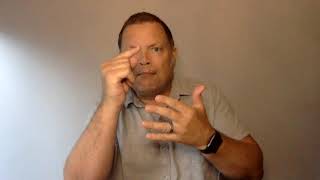 Hello CASLI, This is my final report as president for the 2019-2020 term. The roads of these past nine months have been paved with challenge after challenge. I'd like to recognize the members of Silent No More and to thank them for their call to action for our association to make long-overdue changes. We've tried to effect change in line with the points of their call. We've been mindful of our stepping, at time moving two steps forward and one step back again. Just as Rome was not built in a day, so too does change take time. We need to measure twice to ensure we rebuild our association in a sound and solid way; to take the required time to rebuild our Rome. We have accomplished a number of the goals we had set for this term, as shared in our monthly updates. We've welcomed our new Executive Director, who's working alongside our Administrative Assistant, already taking the lead on two major programs: the complaint resolution process and the Canadian Evaluation System (CES). I'm optimistic that these, once rebuilt, will be pillars in our new Rome. Work is being done on the complaint resolution process to address issues identified by members of Silent No More and those brought forward by other members. Similarly, the CES is being revised with changes reflective of issues identified by Silent No More and our membership at large, including our Deaf Interpreter members. Taking the time to rebuild Rome means taking the time to rebuild these programs properly. Both have been made priorities in our strategic planning. To this year's AGM, already a number of motions have been submitted, and I'm very much looking forward to the discussion they'll generate. Some will inform our strategic plan, while others will ask us to take pause to fully appreciate the changes they would mean for our association – so we might see what the future of CASLI might look like moving forward. We'll see a greater number of member votes on some motions as well. Suffice it to say, this year has been unique. The outbreak of the COVID-19 pandemic meant the cancellation of the 2020 conference as well as moving our AGM online. We've secured a parliamentarian, well-versed in Robert's Rules of Order, to advise and keep us on track as we work through business on Saturday. He'll meet you tomorrow evening online (Thursday, August 12, 2020) to review these rules and explain how they help conduct business at the AGM. Please visit this AGM website for more information. Some members of this 2019-2020 board will finish their terms on Saturday, while other will stay on in varying capacities. I'd like to thank those who'll be moving on from the board: Dave Bell-Patterson and Anne Websdale. The rest of the current members will stay on, possibly in different roles depending on elections on at the AGM. And, I'm looking forward to new members who will take on roles with the next board! Again, I'm excited for this year's AGM and our coming together: together for change, together for the future. Thank you. Wayne Nicholson President, 2019-2020
---
Executive Director's Message to Members
---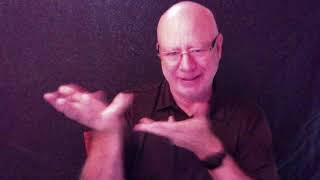 Hello CASLI members, ​ My name is David Kerr, executive director of CASLI since joining the association on March 25, 2020. I have learned a great deal in this time, making the most of new opportunities, taking on challenges as they've come, and learning from new ideas; a steep learning curve to say the least! Like all of us, the CASLI office has had to tackle the impacts of the coronavirus outbreak, adapting to new changes in how we operate. I would like to thank each member of the board for their support and cooperation since I started in this role: President Wayne Nicholson, Vice-President Becky Stuckless, Secretary Dave Bell-Patterson, Treasurer Anne Websdale, and Evaluations Officer Carmelle Cachero. I'm thrilled to see the AGM preparations under way! ​ I would also like to thank the members of the CASLI 2020 Conference Planning Committee for the years of hard work for what would've been a great conference in beautiful British Columbia. It's unfortunate that COVID-19 meant the cancellation of the conference, but the health and safety of our members had to came first. Onto operations: The board has approved the budget for the 2020/2021 fiscal year. This will help us lay the roadmap for the work we have to do in a clear and transparent way. This year we have continued work on our CASLI programs. First, we have begun the process of hiring a CES manager for the Canadian Evaluation System. All interested candidates should read the posting and consider applying. The application and hiring process is based on report recommendations to ensure the successful candidate help develop a five-year plan for our association, incorporating feedback from members to ultimately benefit all our members, Deaf and hearing alike. Second, We are moving forward with a focussed review of the Professional Conduct Review Process (PCRP). We have brought on a consultant who specializes in restorative practices with a background in removing systemic discriminatory, racist, ableist, and other oppressive policies and practices. This work is to be, from the onset, done in collaboration with under-represented groups within our association, such as our IBPOC members, to ensure that the process is fulsome in its understanding of the issues needing attention. One goal of bringing on a consultant now is to lay the groundwork to hire a full-time PCRP staff person who'll work through this restorative practice lens. Third, the new CASLI website project has been moving forward well, but was slowed as we changed focus to membership renewal. With that done we're able to return our attention to the website with the design firm. The target end date to launch the entire new website is January 1, 2021. The public-facing side of the website should be ready soon, and the members-only side set for launch at the start of the new year. (Similar to the avlic.ca website, the new site will have a private section accessible only to members). A great deal of thanks is due to Sally Scheel, our Administrative Assistant, for her tireless work. Among the seemingly endless list of things she does, Sally responds to members' needs, engages in discussions, and keeps in regular contact with everyone. I personally want to thank her for everything I've learned from her and all the support she's offered to me in everything CASLI. I would also like to thank Jennifer Best for her support as I've transitioned into my role. She has helped me with matters of finance, operations, and other aspects of my duties as Executive Director. I'm looking forward to the things to come. Know that as I move forward with my work, I do so with the best interests of members in mind. And, I do this with an open mind, eager for feedback and dialogue to bring forth new ideas. These could be training, new updates, or learning opportunities for everyone. This, in addition to the CES, PCRP, and website programs I mentioned above, are the leading priorities of my work. In closing, I'm thankful to you all for your support and welcome, and am happy to be a part of this team working for our members and the Deaf communities we serve. Thank you, David Kerr
---
---
Standing and Ad-hoc Committees Reports and Updates
Bylaws, Policy and Procedures Committee
---
The Bylaws, Policy and Procedures Committee has no business to report, as no updates to CASLI documents were requested since the last AGM. In the past, the Executive Director has forwarded to the committee motions ratified by the membership and its board of directors to incorporate any updates to any applicable bylaw, policy, or procedure document. ​ Thank you, Tracy Hetman Bylaws, Policy and Procedures Committee
---
Educational Interpreting Issues Committee (EIIC)
---
The EIIC has no new business to report at this time. Revisions on CASLI's Interpreters in the Educational Settings (1992) began in 2015, and needs continued review and updating. We will be looking to welcome new members to the EIIC in the next term. Thank you, Educational Interpreting Issues Committee
---
Evaluations Committee
---
The Evaluations Committee has had a busy year and has a number of items to share with the membership. As lead of the committee, I represented CASLI at the WASLI 2019 Conference in Paris and am currently the Canadian representative with WASLI – North America. The Evaluations Committee worked with the CASLI Administrative Assistant in organizing two offerings of the WTK. The August 2019 offering resulted in three successful participants at the August 2019, while the November 2019 offering resulted in no successful participants. The May 2020 offering had to be cancelled due to COVID-19. Without venues open and the need for social distancing, it was very difficult to figure out a way to offer the test in a safe and practical way. Since then, we have prepared for the next offering to be held remotely, scheduled for August 22, 2020, for 16 members who've have registered to take the test. ​ With an Executive Director now in place with CASLI, we are able to resume the process of following the recommendations of the Phase Three Rating Review Team. We are currently on the search for a CES manager to implement the recommendations put forth by this task force. Carmelle Cachero, Evaluations Officer
---
Media Relations Committee
---
The Media Relations Committee was struck to respond to the heightened media attention on interpreters during the coronavirus pandemic at press conferences, news updates, and other media engagements. This committee is tasked with developing best practices when working with media that align with our Code of Ethics and Guidelines for Professional Conduct, resources for members to utilize to prepare for this type of work, and information to be shared with media outlets about how to work with interpreters. ​ Any interested members, either currently working with media outlets or those with insight into this field of work, should contact president@casli.ca and vicepresident@casli.ca to join this committee.
---
Task Force on Sign Language Interpreting Service Fees
---
October 2019, the Task Force on Sign Language Interpreting Service Fees was struck by the CASLI Board of Directors as a research group to collect data on rates set for interpreting services by our members across Canada. Concerns were brought forward to the Board about the impact of interpreting fees for service, Deaf community access and what it all means to long-term sustainability. ​ Chris Kenopic was named as the Chair, Wayne Nicholson as the Board liaison and 5 members resulted from the Call for Volunteers sent out to the membership. Since that time, individuals have left or joined the Task Force. At this time, Chris has recently stepped down as Chair. His leadership and dedication to ensuring interpreting services are accessible not only physically but financially is greatly appreciated. Current Task Force members are Theresa Barker-Simms, Liz Scully, Tim Keslick and Ryan Kraft. Moving forward, additional members from beyond central Canada are encouraged to join to provide diversity and input from the regional perspectives that make up our vast country. Industry standards and regional differences are captured in Canada by the National Occupation Classification (NOC) and federal Job Bank. Similarly, freelance interpreter fee information is gathered and shared by sign language organizations such as the National Union of British Sign Language Interpreters (NUBSLI) on-line and the European Forum of Sign Language Interpreters (EFSLI) in reports. The Task Force has researched survey tools used by other sign language interpreting organizations and are determining the data that would benefit CASLI members, the Deaf community, and those responsible for arranging access. A survey is under development to capture this information from our membership. The idea is to collect a 'snap-shot' of fee for service practices across our country. This is where wider geographical representation on the Task Force would be an asset to avoid crucial points being missed. As with other countries, we are asking for fee ranges and other general norms. The information gathered will give the membership a better awareness of current industry standards. CASLI can then begin to explore their impact on interpreting services availability and access for Deaf people.
---
Ad-Hoc Committee to establish a Diversity Advisory Committee
---
At the 2018 AGM, a motion was carried to set up an ad-hoc committee to establish parameters for a standing Diversity Advisory Committee. This committee was to offer support and advice to the CASLI board around oppression, racism, audism, and other forms of discrimination. This committee has no new research to share as it has had no members nor chairperson to conduct the research. ​ Any members wanting to join this committee, as a member or chairperson, should send an email to president@casli.ca or vicepresident@casli.ca.
---
---
From Across Canada
Messages from Affiliate Chapters​
​
We are grateful for the continued partnerships with our Affiliate chapters: WAVLI, ASLIA, MAVLI, SLINC, OASLI, ASLI-NB, MAPSLI, and NAVLI.
This last year has been a busy one for WAVLI as we work to improve our association, adjust to the challenges of 2020, and heed the calls to action of the Black Lives Matter movement sweeping the globe.
After seeing the strong relationship between MAVLI and the three Deaf associations in Manitoba during the CASLI 2019 AGM, WAVLI recommitted to strengthening our working relationship with our local Deaf association. We are pleased to report we have partnered with the Greater Vancouver Association of the Deaf on a variety of projects in the last year and are working to continue building on that relationship in the coming year.
This year has been a challenging one for the association and many of our members as we adjust to the "new normal" required as we deal with the impact of COVID-19. WAVLI, with partners from the Deaf community, was successful in advocating to the provincial government for all COVID-19 briefings to be interpreted into ASL utilizing local Deaf Interpreters as the on-camera interpreter. WAVLI also successfully hosted our AGM via Zoom and has been working to make professional development and other offerings available online.
Lastly, the WAVLI Board members continue on our personal journeys of unlearning the implicit biases we carry and we re-affirmed to the membership our commitment to root out systemic injustices when they are identified or brought to our attention. WAVLI is looking at ways that we can continue this important dialogue and ensure we are an association that is truly welcoming and representative of its entire membership.
We look forward to another year full of change for our profession as we all work to advance the field of sign language interpretation in Canada
​
Tyler Churchman
WAVLI President
We are proud to be hosting the CASLI 2022 conference. The conference committee has been struck and planning began early this year. We look forward to welcoming you all to Alberta!
Our annual Wine draw fundraiser in November brought in 38 interested teams - 190 players, and raised $2350.00 for the association.
ASLIA provided several PD opportunities including smaller, informal, community chats on designated topics such as Educational interpreting, Funerals and Semantics. Weekend workshops on Queer signs and Indigenous culture were other learning opportunities provided through ASLIA.
As a response to Silent No More, ASLIA established a committee, Addressing Race and Privilege, where members are invited into discussion and action recognizing individual and organizational complicity and accountability in systemic racism and to take part in dismantling current racist structure. ASLIA hosted a workshop in Maskwacis: An Introduction to Indigenous Culture as it pertains to Interpreting. The tremendous interest in this workshop led the ARP committee to develop a one year learning plan which included relationship building with the Deaf Indigenous community, participation in several cultural events, reciprocity and four workshops. March 8th saw the successful completion of the first workshop in the series. As so many people have experienced, COVID-19 has impacted ASLIA and plans moving forward with participation in cultural events as well as in person workshops. As 2020-2021 is re-envisioned, the ARP committee continues to meet and look at new ways to continue this important work and learning.
In the absence of a national PCRP, ASLIA recognizes that individuals and communities who rely on interpreting services are left vulnerable without a channel to grieve unethical decisions and business practices. ASLIA has attempted to clarify and understand what a local PCRP process would entail recognizing the need to maintain professional standards and preserve relationships with the Deaf community.
A new trend that has swept our field in Alberta is VRI. Alberta Health Service's decision to only provide VRI in hospitals is impacting our community and ASLIA is communicating with the Alberta Association of the Deaf in response to the influx of feedback from interpreters and consumers.
ASLIA has been in regular communication with Affiliate Chapter Presidents and CASLI Board regarding CASLI restructure. ASLIA hosted a virtual community meeting to address changes that are being put forward that will significantly impact the current structure and relationship between Chapter Affiliates and CASLI. ASLIA has collected and synthesized members' thoughts and suggestions and shared that with the group of individuals seeking change.
ASLIA AGM has been postponed from the end of April to September 19, 2020. We look forward to hosting our first virtual AGM next month. This AGM is the end of a 2-year term for ASLIA board members and the membership will be nominating and voting in new directors.
Alicia Ponciano
ASLIA President
Over the past year MAVLI has continued strengthening our community relationships. Monthly events coordinated alongside the Manitoba Deaf Association (MDA), Manitoba Deaf Sports Association (MDSA), and Manitoba Cultural Society of the Deaf (MCSD) have been a great success in getting people together. This alongside monthly ASL nights have connected Deaf community members and interpreting community members. Responding to COVID has temporarily shifted most of these events to a virtual platform as we look to find new ways to maintain these connections.
We have also supported our membership with various professional development opportunities and are now looking towards supporting prospective interpreters with the hopes of reaching underrepresented communities. Our new website is operational and soon to house a variety of resources.
We are hopeful that the upcoming year will be one of growth as we navigate this new normal, recognize and work to remove systemic barriers that pervade our association and community and continue to unpack our own biases.
Cindy Boscow
MAVLI President 2015-2021
The Ontario Association of Sign Language Interpreters (OASLI) has had a busy year since our last AGM held in Winnipeg. Currently, we have over 300 active members which consist of 295 ASL Interpreters, 1 LSQ Interpreter, and 23 Deaf Interpreters. Here are a few highlights from the last year…
OASLI has engaged members of the IBPOC Deaf and Interpreting communities as part of our work towards operating with an anti-racist framework. We are striving to work collaboratively with the community in order to provide more opportunities for members to reflect, grow, and develop a better understanding of how we can work to incorporate an anti-racist framework within our interactions through our work and community involvement. More specifically, we have put forth and passed a motion for the OASLI Board to hire a consultant to create a proposal which includes a structure and outline of future Professional Development opportunities on the topic of Racism.
Following the Foundations I and CODA Foundations I offerings in the Spring of 2019, we brought Betty Colonomos up to Canada one more time for Deaf Foundations I & II Workshop in the fall as the third workshop offering to our community. It was very well received, and we are so grateful to have Betty come here to share her knowledge with us.
In late fall, we had a double feature day providing another professional development workshop, "DEPICTION of AGENTS" co-sponsored with Canadian Hearing Services (CHS) presented by Bijaya Shrestha. The participants included Deaf and Hearing interpreters with both students and experienced interpreters in the mix. A wonderful afternoon of learning! That same day, the ASL Community of Niagara & Deaf Culture Centre hosted "In Search of Signed Music: An Anthology of the work of Ian Sanborn" which was sponsored in part by OASLI. Our AGM soon followed that event where we elected a new Board of Directors to continue the work of OASLI into 2020.
Our first major event of 2020 was the Abababa Farewell Tour Workshop and Performance. Coda, Alan R. Abarbanell, performed his one-man show for a very engaged audience and offered a workshop earlier in the day to the community.
Soon after, the effects of the pandemic came with schools and businesses closing, and public events being cancelled. We have not been able to hold any in-person meetings or events since March but we are engaging with community members to hopefully hold some workshop opportunities in the fall. The OASLI Board has also continued working remotely and holding board meetings online. We will be having our Annual General Meeting in the fall and will be voting in a new Board.
​
Carmelle Cachero
OASLI President
ASLI-NB
Association of
Sign Language Interpreters
of New Brunswick
This year the COVID-19 pandemic made our chapter think about things differently. We have temporarily moved our meetings online via Zoom. This allows the opportunity for all ASLI-NB members to join our meetings, not just the ones residing in NB.
In March 2020, we were able to hold our AGM in person just before COVID hit.
Since our AGM, our executive board has been hard at work redesigning our logo, working on a website, and rebranding from Association of Visual Language Interpreters of New Brunswick (AVLI-NB) to the Association of Sign Language Interpreters of New Brunswick (ASLI-NB).
We strive to have open conversations about race, racism and racial justice. We have turned our attention to the BIPOC community. Membership is sharing resources to educate ourselves about systemic racism, we have started a reading circle and discussion groups.
We continue to partner with our Deaf communities and our interpreting agency NBDHHS for fundraisers, community events and to raise awareness about Deaf Culture in NB.
We continue to Grow Together!
Becky Schirato
ASLI-NB President
Downloads
Download copies of documents here. Simply click on the item you would like to view.